The Rotary Club of Prospect's Annual Changeover Dinner on June 28 2023 was an evening filled with laughter, appreciation, and anticipation. Past President Grenville Smith passed the torch to incoming President Rod Bish, marking the start of a new year for the club.
During the event, Grenville Smith received heartfelt recognition for his exceptional leadership over two years, while Rod Bish shared his vision for the upcoming year, igniting excitement among attendees. Outstanding members were celebrated for their remarkable contributions to the community, fostering a spirit of inspiration and camaraderie.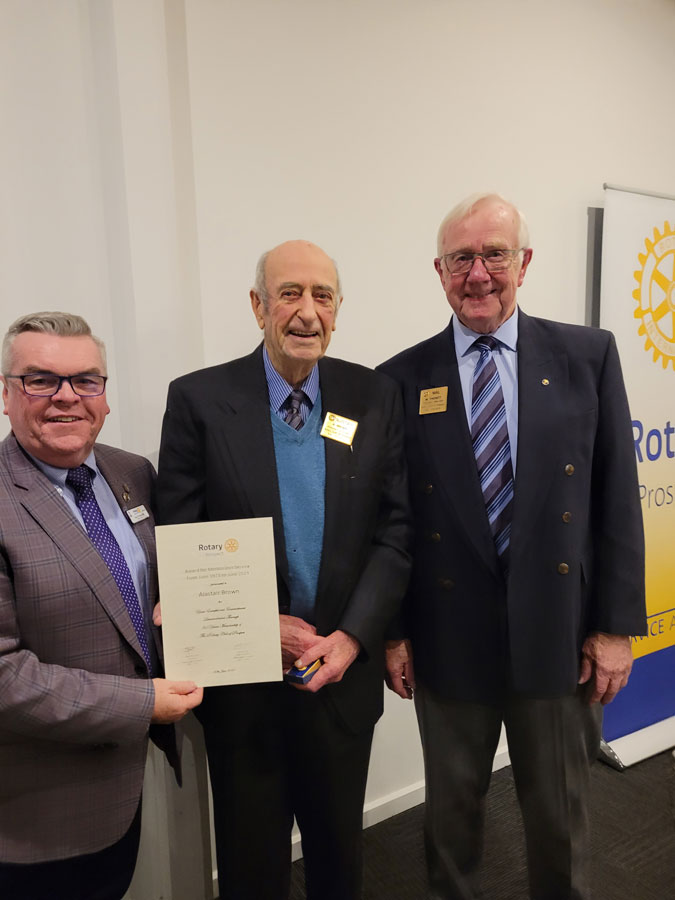 The Rotary Club of Prospect's 2023 Changeover Dinner was a memorable occasion, honoring past achievements and embracing a future of new possibilities. With President Rod Bish at the helm, the club is poised to continue its mission of service and create lasting change in the community. Exciting times lie ahead for the Rotary Club of Prospect and its members!