Again a very well-attended meeting by all for our Youth Night.
Angus Gzresch (2016 Keith Healy Award winner) and Charlotte Mirens (2021/2022 NYSF attendee) spoke to us on their experiences.
Angus enlightened us of his progress since graduating from Black Friars.
He was fortunate to gain employment as an apprentice Plumber with a local (Prospect) family plumbing company after completing work experience with them. Angus was the first apprentice the Company employed.
He has progressed well and is now a fully trained plumber. Angus is about to apply to become a Master Plumber (registration as a plumber) which would entitle him to work for himself if he chose to. This would be a wonderful achievement for a tradesmen only 2+ years after completing an apprenticeship. This clearly demonstrates Angus's has been well trained, and is committed to achieving goals. His love for the trade and loyalty to his employer was well evident, to the extent that he has encouraged a number of his mates to take up the trade.
Angus's presentation was in the form an interview conducted by our 'Journo' Doug Layng. A different, but very successful format. A great idea Doug, well done.
Great to see a Keith Healy winner progressing so well and become an outstanding young man.
With the Keith Healy Award ($500) Angus purchased a hammer drill which he still uses regularly today.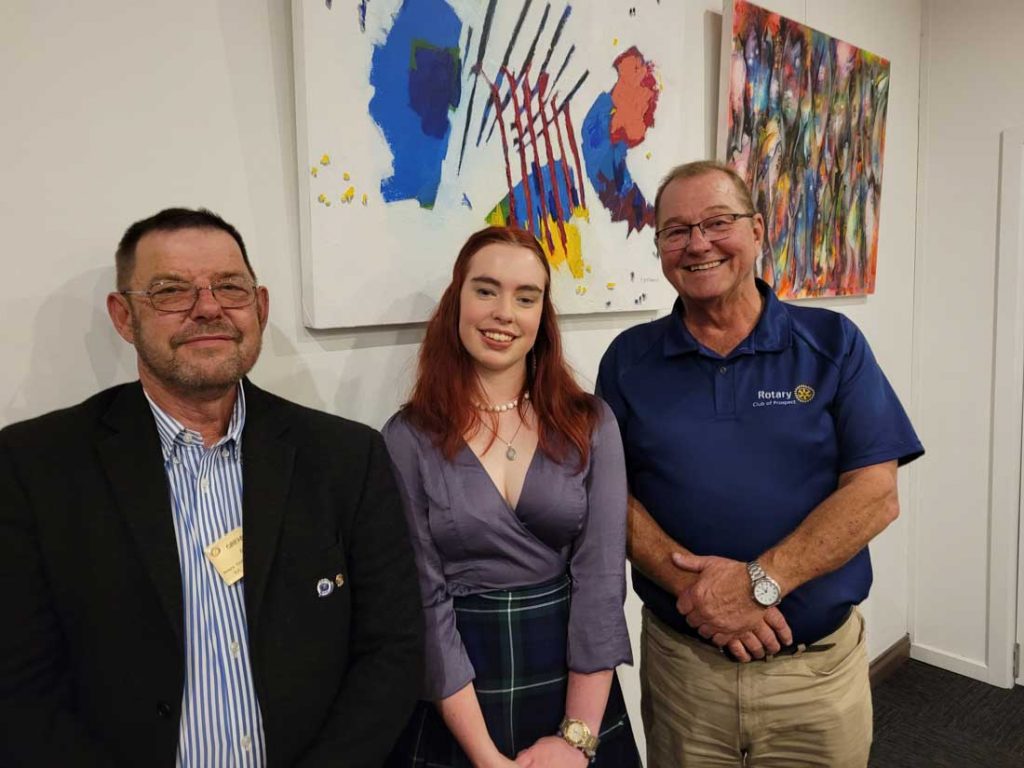 Charlotte gave us a commentary of her experience at the 2021/2022 NYSF both in the virtual and hands on format.She emphasized numerous times the benefits and experiences she gained in the sessions, exercises and visits.
She also thanked the Club numerous on numerous occasions for the opportunity we had given her. What a very confident and focused 17 year old whom plans to further her studies in the maths and science fields at the ANU.